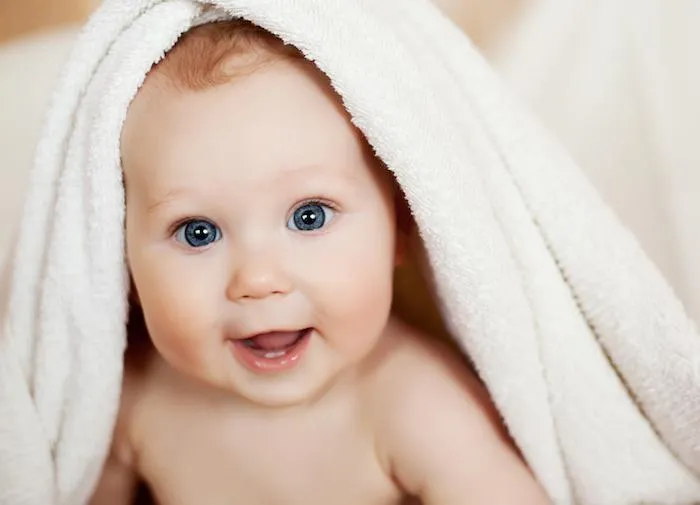 Bringing a baby home comes with magical milestones and unexpected twists and turns. But, there's one thing you can expect: well-baby visits.
All Day Medical Care Clinic has experienced providers at each of our locations, which makes it easy to schedule the pediatric services you need during every stage of your child's development.
Whether you're expecting a baby or have already welcomed them home, here's what you should know about their doctor visits during the first year of their life.
Why well-baby visits matter
Believe it or not, you can expect your baby to see the doctor at least six times before their first birthday for wellness visits. These appointments serve two essential purposes. 
One important reason for well-baby exams involves checking their development. Babies grow incredibly quickly within the first two years of their life. So these appointments provide your doctor with a valuable opportunity to make sure everything is on track, and they also enable your doctor to spot signs of a problem as early as possible.
In addition to monitoring your baby's health and wellness, these appointments also give you the chance to ask questions. In fact, you can consider your provider a trusted resource for all sorts of questions, from their sleeping, eating, and pooping habits to what to do if they seem to cry a lot.
Each of the well-baby visits you schedule during the first year of your child's life can help prepare you and your precious bundle of joy for optimal health and wellness in the years to come.
The frequency of well-baby visits
As we mentioned, you can plan on six well-baby visits within the first year of your new child's life. They typically occur within a specific timeframe, including:
> The first week of birth, often within a few days of a hospital discharge
> One month of age
> Two months of age
> Four months of age
> Six months of age
> Nine months of age
And, for the record, well-baby visits don't stop once your child turns one year old. Instead, they just occur less frequently, usually at 12 months of age, 15 months, 18 months, and two years.
What to expect during your well-baby visits
Well-baby visits are often something to look forward to, because they can give you understanding about concerns you may have, and they can give you insight into how your child is growing and developing.
Each visit can vary, but they often include: 
> Performing a physical exam
> Measuring weight, length, and head circumference
> Checking reflexes
> Administering routine vaccinations
> Answering any questions you may have
You can also expect your provider to inquire about how you and your baby are faring, along with daily behaviors, such as sleeping, feeding, and development.
Preparing for your well-baby visits
We understand that office appointments with a young baby can be tricky, so we recommend taking a few steps in advance to make your visit as easy as possible. 
First, if you can, try to schedule your appointment during optimal times in your baby's schedule by avoiding mealtimes, nap times, or other times when your child is usually fussy. Making a checklist can also help make your visit as stress-free as possible by ensuring you have everything you need, such as:
> Your insurance card
> Wipes and a change of diapers 
> A change of clothes
> Bottles or food for your baby, as appropriate
> Burp cloths
> A blanket or favorite toy 
> Teething rings and/or pacifiers
> Your baby's medical history if it's your first appointment
> A list of your baby skills so far, as well as notes on feedings, sleep, and the like
> Any questions you'd like answered
To make your visits even easier, we recommend keeping a running list of any questions, concerns, or changes you notice between visits as well. 
To schedule a wellness exam for your baby, call 301-330-0006 or book an appointment online with All Day Medical Care Clinic today.