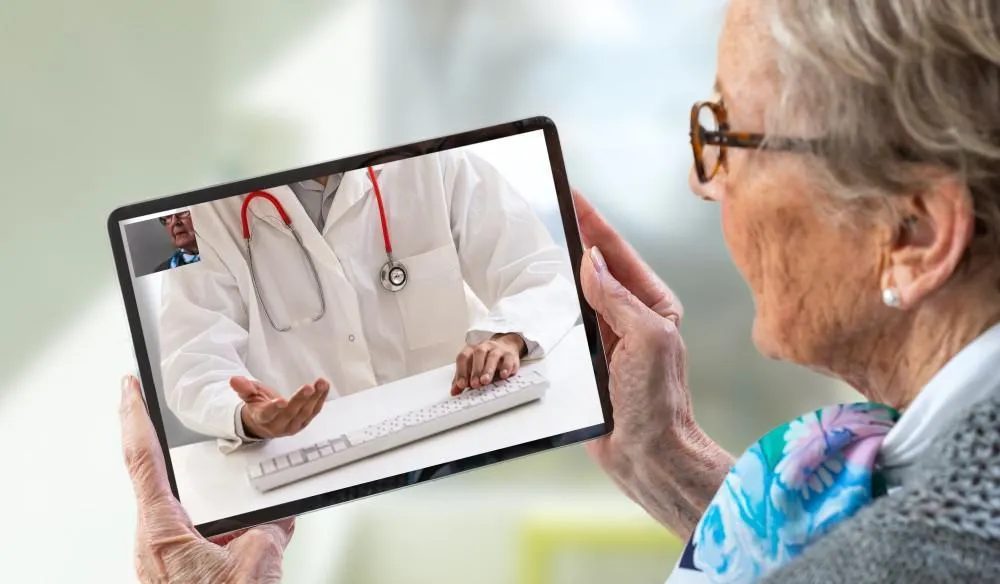 At All Day Medical Care Clinic in Gaithersburg and Silver Spring, Maryland, we're open for in-office visits. However, our team is also accepting new patients for telemedicine appointments, whether you need physical care or behavioral health care. 
If you're struggling to get to the doctor because of your schedule, concerns about COVID-19, or other reasons, telemedicine appointments make it possible to see a healthcare professional from the comfort of your own home.
What is telemedicine?
Telemedicine services, also known as telehealth services, enable you to meet with a health care professional by phone or by video conference. This process makes getting care easier by removing the hurdle of getting to our location.
During your telehealth appointment, you can:
> Talk face-to-face via video or have a phone consultation
> Discuss your symptoms or concerns and share visual examples
> Undergo a psychiatric evaluation and treatment
> Have prescriptions sent electronically to your pharmacy
With this approach, you can rest assured that you can always get the care you need whenever and wherever you need it, all from the comfort of your own home.
What are the benefits of telemedicine?
Having a virtual appointment with your provider may seem like a new concept, but it's actually been around for decades. Only the technology has changed, as you can now have a video appointment in addition to a phone consultation.
There are several advantages to telemedicine, including:
> Easier to get last-minute appointments
> Less missed work and travel time
> Fewer disruptions to daily schedules
> Increased access to medical and psychiatric care
> Greater continuity of care
Plus, most people feel more comfortable having intimate conversations at home instead of at an office or clinic. When you're relaxed during your appointment, it can create a more positive and richer experience, especially during therapy sessions.
When should I consider telemedicine?
We offer telemedicine appointments for a wide range of services. So, if you need to schedule an appointment and would prefer to do it from home, just contact us to see if a telemedicine  appointment would be a good option to address your health issue.
If you would like to have a video appointment, all you need is a smart phone, tablet, or another device with audio and a camera. These tools will enable you to see and hear your provider during your video session. However, you can still use this service even without access to technology as long as you have a telephone.
If you have questions about telemedicine appointments, you can ask them by email or phone. If you want to schedule a telemedicine appointment or in-office visit, you can do so by booking an appointment online or over the phone with All Day Medical Care Clinic today.