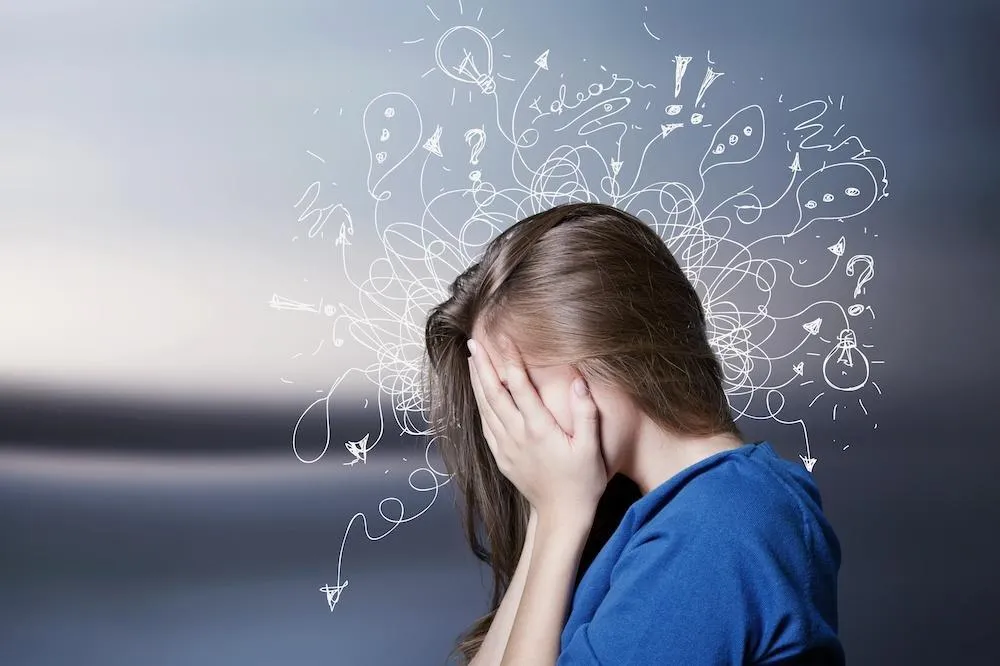 If anxiety is a problem, either for you or your child, it's important to know that you can get relief from what can be a debilitating mental health condition. 
Our expert staff, including our psychiatrist, psychiatric/mental health nurse practitioners, and licensed counselors here at All Day Medical Care Clinic, are here to help you learn to manage your anxiety so you can lead a fulfilling life.
The following are five signs that you might need help in dealing with your anxiety. 
Inability to concentrate 
Are you normally so engrossed in work or the service project that you don't know where the hours went, but now you can't seem to concentrate on the tasks at hand? 
Worry and anxiety may have reached a point where you feel scattered, forget simple things, and can't complete your daily routine. Perhaps you're not fully present when your significant other tries to engage. 
When anxiety interferes with your work and relationships, it's time to seek professional help. Anxiety can lead to depression and adversely affect your intimate and close relationships. 
Physical symptoms
Have you experienced sudden heart palpitations, shortness of breath, or even chest pain when you're extremely anxious or fearful? Your heart may feel like it's pounding out of your chest. You're having a panic attack. This condition can also occur when you're not consciously fearful. A panic attack can be mistaken for a heart attack. With today's mental health resources, no one needs to suffer from panic attacks. It's a frightening but not physically dangerous condition. 
It's difficult to get panic attacks under control on your own, and you certainly don't want them to occur more frequently, so getting help promptly is important. Our team can rule out other physical health conditions along the way.. 
Obsessive thoughts/fears 
Are you constantly thinking so much about the "what ifs" that you can't take pleasure in day-to-day life, but only worry? What if Johnny gets a D in math? What if Ray doesn't get the promotion? What if the doctor finds a lump in my breast? 
If you go from one worry to another and another, always thinking of worst-case scenarios, it's time to get help. 
Is your anxiety simply out of control? Feeling like you're living in a state of suspended animation leaves you unable to enjoy the present with those you love and may cause relationships to suffer. 
Insomnia/fatigue/irritability 
Do you have trouble falling asleep and staying asleep? Insomnia and fatigue are signs of generalized anxiety disorder, along with increased irritability. 
Are you snapping at your loved ones for no good reason? Don't let increased anxiety come between you and your important relationships. Recognizing the symptoms allows you to seek treatment to restore your physical and mental health.
Overplanning
Do you constantly overthink plans and solutions? Are you checking and rechecking Samantha's backpack to make sure she put her Spanish homework in the right folder? 
Trying to take control of people and things around you is likely a sign that you're extremely anxious and stressed. Perhaps you worry about things out of proportion to any adverse effects that could occur. You may try to avoid those effects by obsessing and attempting to control situations where it's not warranted. 
If any of the above signs describe your emotional state, help is available. Call All Day Medical Care Clinic, with locations in Silver Spring and Gaithersburg, Maryland, or send a message to the team here on our website.