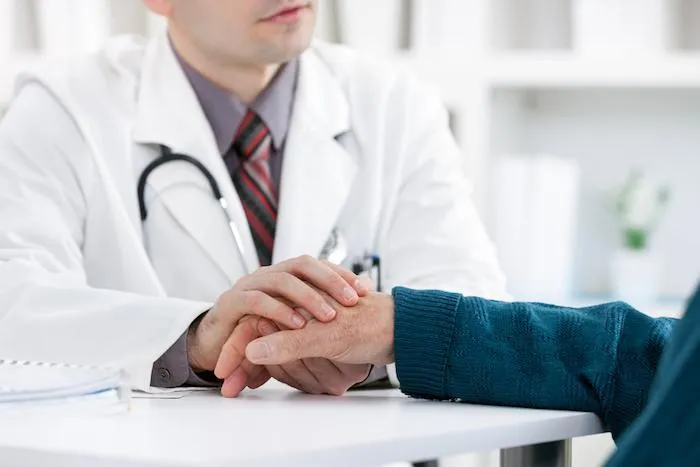 It can feel overwhelming trying to figure out where to start when it comes to taking care of your mental health. But you don't have to go through it alone. 
Our team at All Day Medical Care Clinic offers a wide range of treatment programs tailored to your individual needs, and licensed mental health counselors who provide them. We also provide telemedicine for medical and behavioral health visits, so you can get the care you need from the comfort of your own home.
Here are a few ways we can help you overcome your personal challenges to help you heal, grow, and thrive.
An accurate diagnosis
The first step in your treatment options involves your diagnosis. We offer comprehensive psychiatric evaluations to help identify your current challenges so we can help recommend the best treatment options.
Our assessment starts with an empathetic conversation in a safe and confidential environment free of stigma. We base our evaluation on extensive clinical experience and research, and we offer specialized treatment plans for adults, adolescents, and children, so we can help at every age.
Common problems that benefit from mental health and psychiatric treatment include:
> Addiction recovery
> Eating disorders
> Emotional issues or mood disorders, like depression, anxiety, and bipolar disorder
> Obsessive-compulsive disorder
> Conflict resolution
> Post-traumatic stress disorder (PTSD)
> Phobias 
> Stress management
> Grief
After reaching a diagnosis, we could recommend a variety of proven mental health treatments. Depending on your individual needs, you could benefit from one approach or a combination of therapies.
Medication
Prescription medications might not cure mental health disorders, but they can often lessen your symptoms. As a result, taking medication in combination with other treatments, like talk therapy, can provide even greater results.
Common medications used for psychiatric conditions include antidepressants, anti-anxiety drugs, mood stabilizers, and antipsychotics.
If medication is part of your treatment strategy, we also closely monitor the role it plays to ensure optimal outcomes with your care.
Psychotherapy
Psychotherapy, or talk therapy, involves discussing your condition with a trained professional. This process helps you gain a deeper understanding of yourself and your issues while also providing coping methods to help you overcome your challenges.
There are many talk therapy options based on your unique needs, including individual, family, and group therapy. We also offer specialized services, like grief counseling, marriage and couples counseling, career counseling, and anger management. 
Talk therapy sessions can also take place in person or virtually through telemedicine services.
Addiction and recovery programs 
Unfortunately, substance misuse can be common with mental health issues, which can make effective treatment difficult. That's why we also offer addiction and recovery services to ensure you have all of the tools and support you need in your treatment program.
Common substance abuse problems include:
> Alcohol abuse
> Drug abuse
> Eating disorders
> Gambling, shopping, or other behaviors
These programs can help you identify the issues that are causing your difficulties, and also enable you to control your cravings throughout your recovery.
Complementary and alternative treatments
In addition to our traditional and proven mental health therapies, we could also recommend various complementary approaches, such as:
> Yoga
> Meditation
> Dietary changes 
> Physical exercise
> Journaling
These activities can offer numerous mental health benefits when included in a treatment strategy.
For more insight into your mental health treatment options, contact one of our convenient locations in Gaithersburg or Silver Spring, Maryland, by calling or requesting an appointment online today. You can also send a message to the team here on our website.