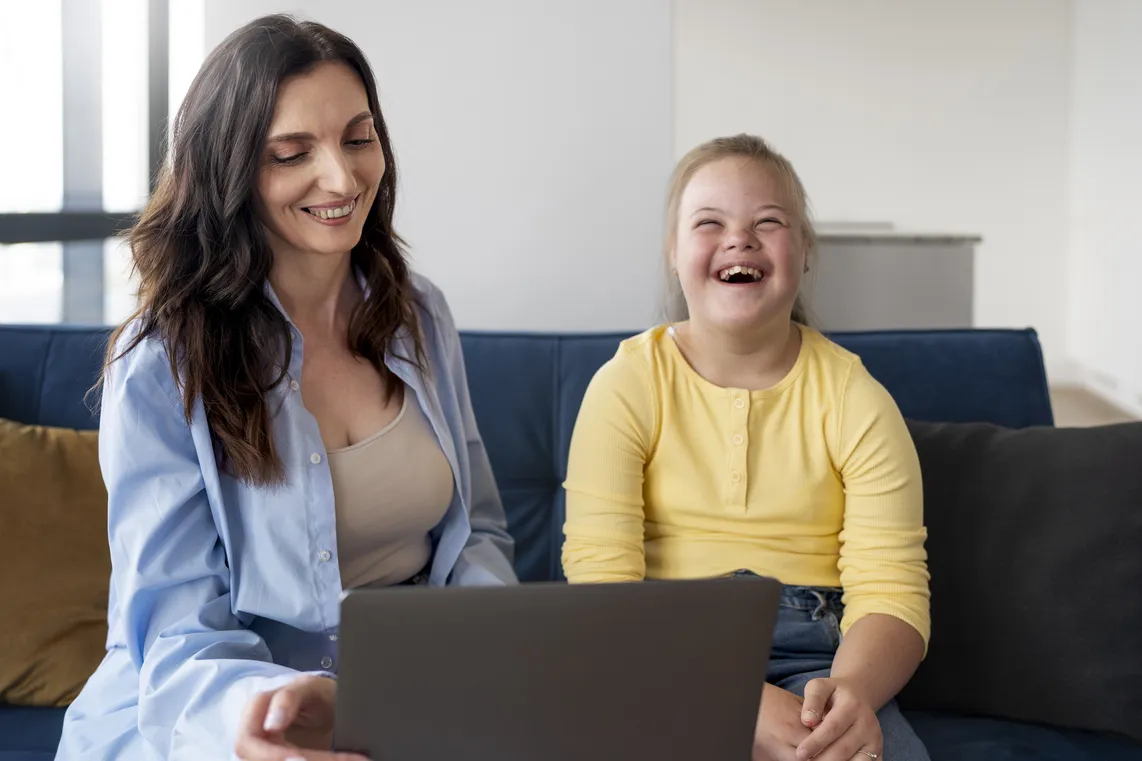 Understanding Rett Syndrome
Rett syndrome is a rare neurodevelopmental disorder that primarily affects young girls. After a period of normal development, girls with Rett syndrome start regressing—losing skills like speech, hand use, and mobility. They also develop repetitive hand movements like wringing, clapping, or rubbing.
What Causes Rett Syndrome?
Around 95% of Rett syndrome cases are linked to mutations in the MECP2 gene which is crucial for normal brain development and communication between nerve cells. When MECP2 is mutated, nerve cells can't mature properly leading to the symptoms of Rett syndrome. Research continues on how MECP2 mutations cause the disorder.
After typical development, Rett syndrome regression involves losing skills like:
> Purposeful hand use
> Speech
> Mobility—stiff, awkward walking
> Slowed head growth.
> Repetitive hand movements
Other symptoms can include:
> Breathing problems
> Anxiety and behavior issues
> Seizures
> Sleep problems
> Scoliosis and muscle tone issues
> Difficulty sensing pain or temperature
Diagnosis involves:
> Developmental history
> Physical exam for symptoms
> Genetic testing for MECP2 mutations
> Monitoring progression over time
Start Treatment Immediately
Though no cure exists, early treatment is crucial. We can help manage symptoms and improve quality of life through:
> Targeted medications
> Specialized therapies
> Coordinated care with neurology, orthopedics, pulmonology.
> Ongoing support for the entire family
Start Treatment Immediately
Research provides hope for future treatments targeting the underlying causes of Rett syndrome. With dedicated care, many girls can enjoy an improved quality of life.
Connect with organizations like the International Rett Syndrome Foundation to get support and stay updated on Rett syndrome research and treatment. Early intervention is key, so act quickly if your child shows symptoms.
Research continues into gene therapy, medications, and compounds that may help treat the underlying causes of Rett syndrome in the future.
Early intervention and dedicated care remain vital for the best outcome for girls with Rett syndrome. With comprehensive management, many can enjoy an improved quality of life.
Coping with a rare disorder like Rett syndrome is challenging. But you don't have to do it alone. Our compassionate nurse practitioner has specialized training in pediatric neurodevelopmental conditions.
Schedule an appointment today to get answers and start your child on the path to her best possible quality of life. Call 301-330-0006 or book online at alldaymedicalcare.com.