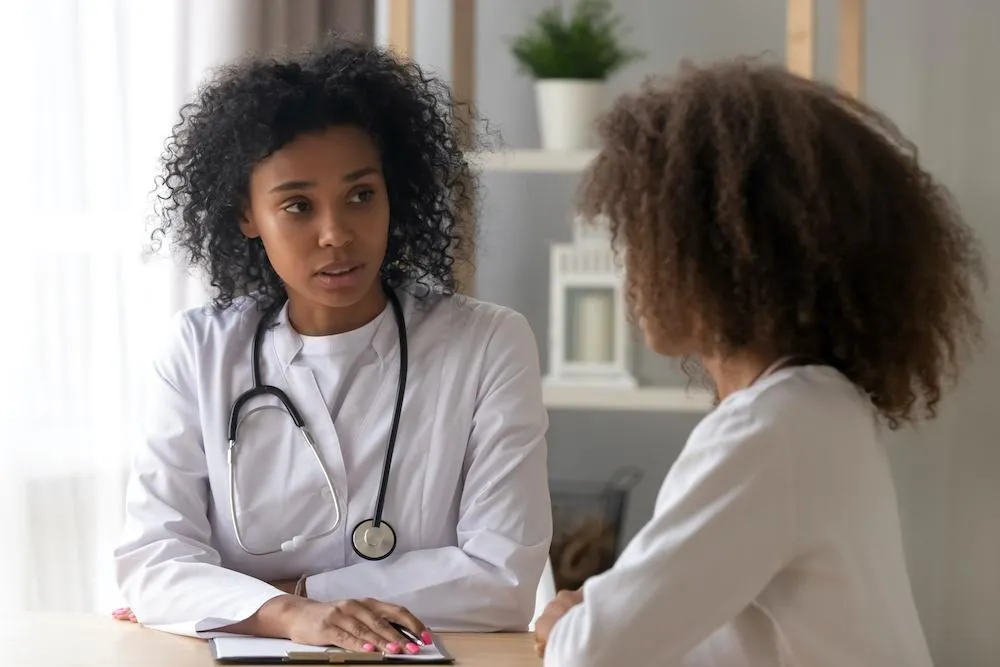 Is it teenage angst? Growing pains? Or is your teen experiencing depression? It can be hard to tell the difference. However, since an estimated 1 in 5 young people will have depression at some point during their teenage years, it's important not to ignore changes in their mood.
Our behavioral health team at All Day Medical Care Clinic understands that depression can look very different in teens compared to adults. And they can help you spot the signs of a problem, so your teenager can get the help they need.
If your teen seems depressed, learn to recognize the signs of a depressive disorder and how you can help.
When a "bad mood" could be a problem
Life with a teenager can feel like riding a roller coaster. One moment they can seem up, and the next moment they can seem down. The unpredictable nature of those teenage years is part of what can make spotting the signs of depression so challenging. However, there are things that can indicate there's an issue.
If your child has occasional bad moods or acts out from time to time, they likely have normal growing pains. Signs of depression, on the other hand, often continue for long periods of time. Signs of depression in teens often include:
> A persistent negative mood, including frequent crying, irritability, anger, or agitation
> Loss of interest in activities and hobbies
> Problems at school, such as declining grades
> Running away or talk of running away
> Low self-esteem, such as feelings of shame, ugliness, failure, and unworthiness
> Drug and alcohol abuse
> Reckless behavior, such as binge drinking, risky driving, and unsafe sex
> Changes in sleep or diet
> Unexplained aches and pains
> Extreme sensitivity to criticism, especially for teens who tend to overachieve
> Withdrawing from certain people, but not isolating completely
> Talk of death or suicide
> Violence 
It's also common for teenagers to try going online to escape their emotions or problems, leading to smartphone and internet addiction. However, this behavior often increases their feelings of isolation and worsens their depression.
How to help a depressed teenager
First, if you have concerns that your teen is depressed, don't ignore it. 
Seriously depressed teenagers, especially those self-medicating with alcohol or drugs, can have increased risks of suicide. Play it safe and talk with your teenager in a loving, nonjudgmental way. 
Even if you don't know if they have clinical depression, share your concerns and ask them to share in return. And, when you do, be ready and open to truly listen. Don't bombard them with questions, as doing so could make them feel crowded or patronized. Instead, make them feel that you want to provide whatever support they need.
Additional strategies to helping a depressed teen include:
> Encouraging social connection
> Reducing their social media use
> Making physical health a priority
> Setting limitations on screen time
> Encouraging them to get enough sleep
> Providing healthy and nutritious meals
> Suggesting activities to get involved in, such as clubs, classes, sports, or volunteering
However, it's also essential to know when to seek professional help. 
When to get professional help
Sometimes, a depressed teen needs more than parental support and lifestyle modifications. If your child's symptoms seem severe, don't wait to get professional help from a mental health professional who has advanced training and expertise.
When seeking a specialist, we recommend involving your teen in the process. It's important for them to feel engaged and involved in their treatment, so listen to their preferences and find someone they feel comfortable with.
In many cases, talk therapy can treat mild to moderate cases of depression in teenagers. However, a skilled specialist with experience working with teens can offer a personalized treatment plan after evaluating your child.
Does your teen seem depressed? Schedule an initial consultation by calling 301-330-0006 or booking an appointment online with All Day Medical Care Clinic. We have locations in Gaithersburg, Urbana, and Silver Spring, Maryland.