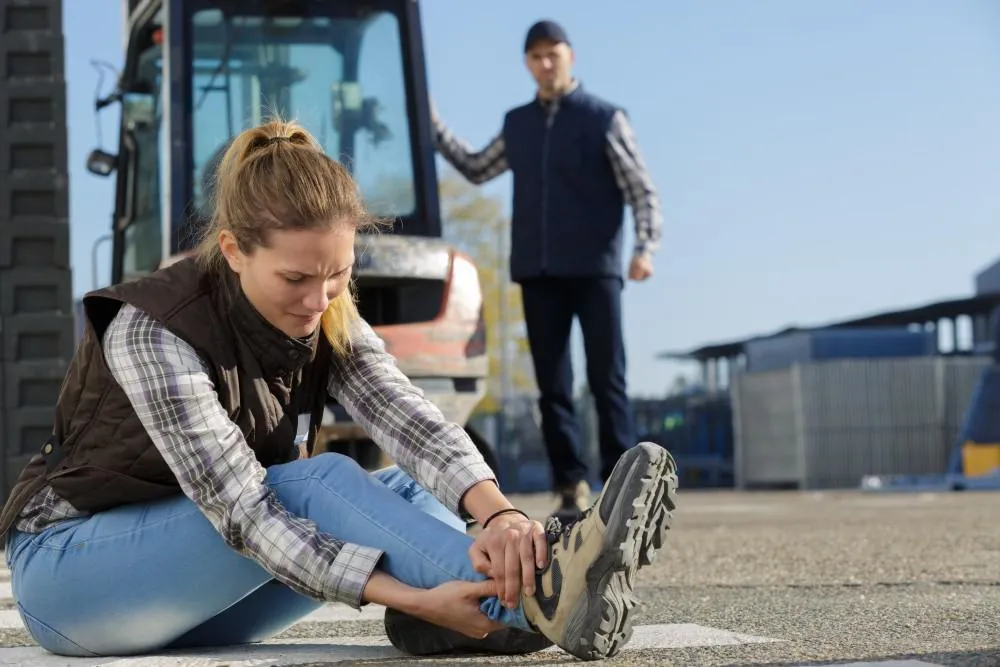 Did you know that someone gets an injury on the job every seven seconds in the United States? To provide a little perspective, that works out to 540 injuries each hour and 12,900 injuries each day. And, by the end of the year, 7 million work injuries have occurred.
At All Day Medical Care Clinic, our experienced team provides convenient and high-quality occupational care. Here are the most common workplace injuries we see at our Gaithersburg and Urbana, Maryland, locations.
Demystifying work-related injuries
One of the reasons work-related injuries are so common is because they vary so greatly. Basically, they describe any condition caused, aggravated, or accelerated by activities related to your employment. So, more simply put, they can include:
Gradual injuries, such as carpal tunnel syndrome or bursitis
Traumatic injuries, such as cuts and broken bones
Occupational diseases, such as chronic obstructive pulmonary disease (COPD)
The widespread nature of these injuries also means they can vary significantly in severity. In some cases, an injured person can return to work fairly quickly, and, on average, people miss 21 days of work after sustaining an injury on the job. However, other people can experience work-related injuries that cause long-term and debilitating symptoms.
As a result, it's critical to see a doctor as soon as possible after sustaining any injury associated with your work.
The most common workplace injuries
As we mentioned above, there are numerous work-related injuries. However, the most common issues occur because of three specific causes:
1. Overexertion or repetitive use
These types of injuries occur when tendons, ligaments, or muscles get stretched, twisted, or overused. Activities that can lead to these work-related injuries include:
> Lifting
> Carrying
> Pushing
> Turning
> Holding
> Throwing
Common overexertion or repetitive-use injuries include carpal tunnel syndrome, bursitis, and soft tissue injuries, such as tendonitis, strains, sprains, and tears.
2. Slips, trips, and falls
Losing your footing can put you at risk for sustaining an injury, even if you catch yourself before hitting the ground.
Injuries that can result from slipping, tripping, or falling include:
> Back, neck, and spine injuries
> Ankle, foot, knee, hip, and hand injuries
> Fractures, cuts, and lacerations
> Sprains, strains, and tears
Falls are a serious and dangerous problem, both inside and outside the workplace. In fact, they're also the second leading cause of unintentional injury deaths worldwide.
3. Contact with objects and equipment
Last but not least, 26% of work-related injuries occur because of direct contact with an object or equipment. These types of injuries occur from being struck, squeezed, or crushed in the workplace and from friction or vibration.
In most cases, these work-related injuries include lacerations, cuts, or punctures, and they're most common within certain industries, such as transportation and warehousing, construction, and agriculture.
Whether you have a gradual injury, experience a traumatic event, or develop an occupational disease, our team offers a comprehensive range of specialties that can help. We're also an occupational health provider for hundreds of Maryland companies. That means we're qualified to treat a range of work-injuries, so you can get the care you need and return to work as quickly and safely as possible.
To find treatment for your work-related injury, book an appointment online or over the phone with All Day Medical Care Clinic today. We also offer walk-in care and extended hours for people with emergency needs or busy schedules.